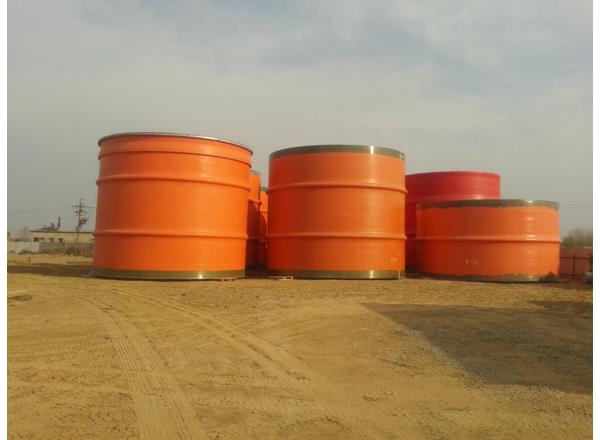 Flame Retardant Vinyl Ester Resins
Brominated reactive flame retardant vinyl ester resins, such as SWANCOR 905-2, SWANCOR 905-2HOI, SWANCOR 905-N, SWANCOR 915, SWANCOR CHEMPULSE 915-HOI, etc., have good corrosion resistance. At the same time, due to the introduction of halogen into the resin system, it has excellent flame retardant properties, and is mainly used in corrosion-resistant equipment with flame retardant requirements.

Among them, SWANCOR 905 series is mainly used in the preparation of FRP chimney in large coal-fired power plant because of its excellent comprehensive performance in corrosion resistance, fire resistance, good mechanical performance, stable performance and good operability. SWANCOR 915 series is widely used in the preparation of anode tube and shell in wet dust collector because of its excellent corrosion resistance, flame resistance and self-extinguishing property.
Performance

SWANCOR 905-2
SWANCOR 905-2HOI
SWANCOR 905-N
SWANCOR 915
SWANCOR CHEMPULSE 915-HOI

Solid Content

%)
58±1.5
58±1.5
62±1.5
54±1
55±2
*1

Viscosity

(cps)
380±100
380±100
350±100
350±100
300±50

Proportion

(Kg/L)
1.15±0.02
1.15±0.02
1.15±0.01
1.06±0.01
1.09±0.01
*2

Gel Time

(min)
20±5
20±5
20±5
15±5
17.5±7.5

Quality Guarantee Period

(month,25℃)
6
6
3
6
6
*1 LVT#3-60rpm,25℃
*2 55%MEKP:1.2%,6% cobalt caproate:0.4%,100%DMA:0.05%,25℃
Performance

SWANCOR 905-2
SWANCOR 905-2HOI
SWANCOR 905-N
SWANCOR 915
SWANCOR CHEMPULSE 915-HOI
Test Method

Tensile Strength

(MPa)
76-90
76-90
68-82
75-85
76-84
ISO 527-2 \GB/T 2567

Tensile Modulus

(GPa)
3.4-3.7
3.4-3.7
3.4-3.6
2.9-3.2
3.0-3.4
ISO 527-2 \GB/T 2567

Elongation

(%)
4.5-5.5
4.5-5.5
5.2-5.7
5.0-7.0
4.0-7.0
ISO 527-2 \GB/T 2567

Flexural Strength

(MPa)
111-132
111-132
122-136
115-135
131-142
ISO 178 \GB/T 2567

Flexural Modulus

(GPa)
3.5-3.8
3.5-3.8
3.5-3.8
3.1-3.4
3.2-3.6
ISO 178 \GB/T 2567

HDT

(℃)
102-108
102-108
130-136
84-90
80-85
ISO 75 \GB/T 1634

Hardness

(Barcol)
35-40
35-40
39-45
33-37
35-40
GB/T 3854
Oxygen Index
25-28
28-32
25-28
28-32
32-35
ISO 4589-2 \GB/T 2406